BARBARIANS XV
Girls Rugby Club are delighted to announce that we have teamed up with the world famous Barbarians Rugby Club to find the squad for the first ever girls Barbarians team. 
With over 500 registrations it was impossible to include everyone and we have made the game more accessible by including some players in the Rugby School Invitational XV.
Those listed below will have the chance to represent the teams in the first game of it's kind but we hope to have more games in the future and we will be looking to host some training camps for all those that were unlucky to miss out this time around.
Thank you for your incredible interest in the game and we are sorry we couldn't select you all.
All information regarding the fixture will be emailed out to the selected parties.
Barbarians XV
Iona Hancock (C)
Lelia Harris
Olive Ward
Zara Martin
Milly Blake
Ines Gueriri
Xaynab Ahmed
Brooke Saunders
Dita Shaw (VC)
Jennifer Barnett
Ella Pryke
Bernice Ng
Lelia Chubb
Bibi Gordon
Clemmie Amsden
Daisy Munns
Eren Curtis
Toral Patel
Sophia Greaves
Emily Donne
Francesca Penman
Isy Davies
Ellie Redfern
Rugby School Invitational XV
Libby Mcloed
Hermonie Williams
Ellen Williams
Eloise Seward
Poppy Miley (C)
Maise Williams
Liv Harper
Claudia Clemons
Ella Barnes
Elizabeth Pap
Violet Mayhew (VC)
Summer Hartshorn
Niamh Robertson-Jack
Mia Cunningham
Millie Hemsley
Keira Vickers
Lexie Hall
Ruby Corbett
Fenella Slack
Zoe Mann
Phoebe Weaver
Grace Colloins
Sophie Martin
ITINERARY
Friday 8th December 2023

Team Arrival at Rugby School 2pm
Training Session
Team Meal
Shirt Presentation
Stay at Bolton Grange with staff supervision

Saturday 9th December 2023

Team Breakfast
Girls KO 1020
Lunch
Boys KO 1415
Formal Dinner and Presentations 1630

Parent Notes

All accommodation costs will be covered for players
Spectators are welcome
Live Stream
First ever Girls Barbarians XV
Celebrating 200 years of Rugby with Rugby School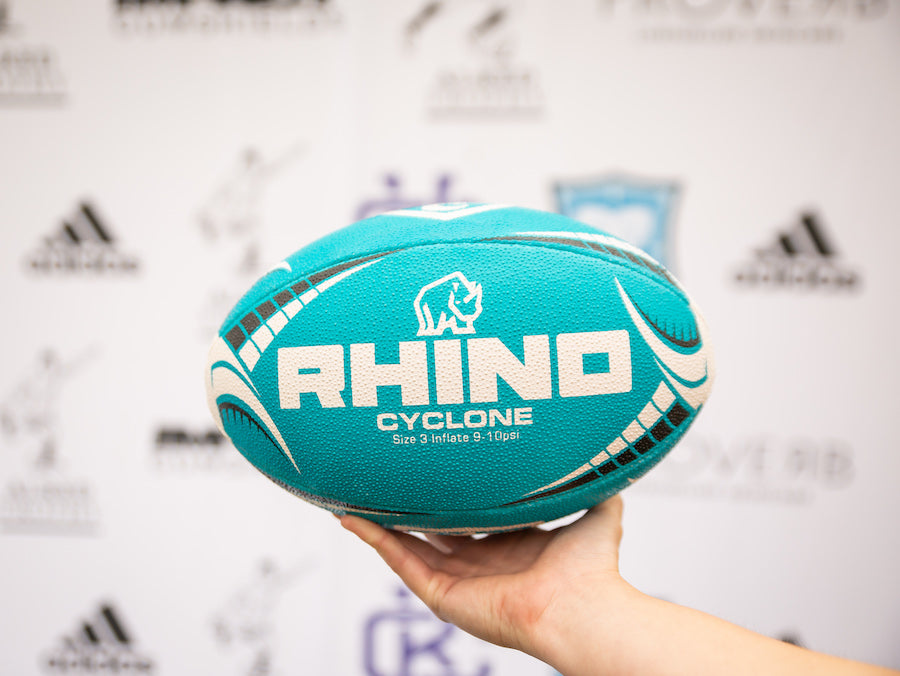 Girls Rugby Club x Rhino Official Ball
Regular price
Sale price
£12.95 GBP
Unit price
per
Sale
Sold out
Share
View full details