Girls Rugby Club
A global community of girls who love rugbyThere are an estimated 2.7 million girls playing rugby globally and in recent years, more young girls have started playing rugby globally than boys. It's among the world's fastest growing sports for girls and it needs a global community. Founded by England international and Harlequins centre Rachael Burford, Girls Rugby Club provides a platform for girls who love rugby to connect via an online interactive coaching platform, engaging social channels and face to face workshops. We share a passion for the sport and the people it makes us.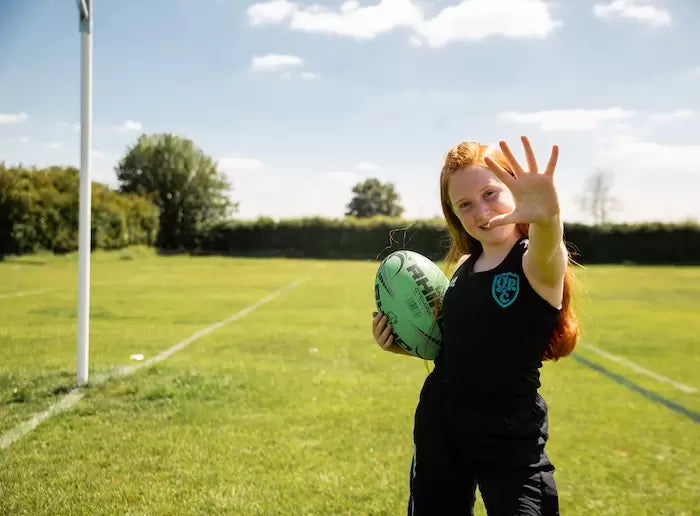 Developing People
The lessons learned through sport go far beyond what happens out on the field. We are committed to providing female-centric expert coaching on all aspects of ruby, including off-field skills like; mental preparedness, leadership, nutrition, strength and conditioning, resilience, injury prevention and communication. Our members are great players but also great people.
Creating Powerful Moments
Rugby is where we create some of our best memories, meet our some of our favourite people, smash our biggest goals and discover our identity. The Girls Rugby Club provides a non-intimidating environment to enjoy rugby, discover strengths, weaknesses, opportunities and ultimately get inspired by fellow rugby players and legends of the women's game.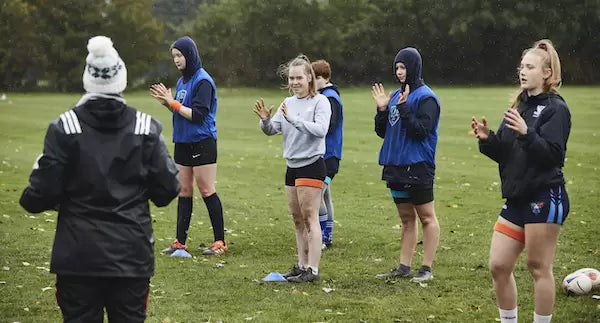 Connecting a Global Community
The Girls Rugby Club aims to break down geographical borders by providing a platform to connect and share resources, experiences and opportunities worldwide. We are opening the door for girls to take advantage of the growing opportunities within the sport and democratising access to the best female-centric training methods and information available so everyone has the chance to reach the top of their game.
GIRLS RUGBY CLUB PROVIDES AN OPEN FORUM, FOR EVERYONE TO FEEL WELCOME AND TO GET INVOLVED FROM GRASSROOTS THROUGH TO ELITE
We're witnessing a sea-change within women's sport and rugby in particular. It would make generations of female rugby players gone-by immensely proud and we owe it to them to carry the torch. Our aim is to provide a platform to share knowledge, resources, inspiration and opportunities. It's about opening doors within the sport and cementing a pathway for the future.